Om Ecofrost
Historie
Ecofrost Inc. er et ferskt belgisk firma som ligger i Peruwelz. Vi spesialiserer oss på fryste potetprodukter, hovedsakelig fryste pommes frites.

Ecofrost tilbyr kvalitetsprodukter til konkurransedyktige priser og tar i betraktning den konstante endringen i forbrukermønsteret til sluttkundene. For å oppnå dette legger Ecofrost vinn på å være økonomiske slik at en videre investering i fremtiden kan garanteres.

Ecofrost Inc. ble grunnlagt av to familier, Vervaeke og Hoflack.

Pol og Dries Vervaeke, som kommer fra en familie med tre generasjoner som har drevet handel med ferske poteter, har stått for kunnskapene om råmaterialene. Ut fra denne erfaringen vet de hvordan man velger riktige råmaterialer og hvordan man støtter gårdbrukerne man har avtaler med, på riktig måte.

Luc og Marc Hoflack har 25 års erfaring med fryste grønnsaker.

Sammen utgjør de en perfekt synergi som skaper «en ny signatur i potetverdenen».

Ecofrost Inc. ble grunnlagt i 2003 og leverer nå produkter til mer enn 110 land over hele verden. Vår avdeling for forskning og utvikling er alltid klar til å prøve og oppfylle behovene til den internasjonale kundekretsen.

Prinsippene for vårt ferske firma er tillit, fleksibilitet, lagånd, service, kvalitet og kundetilfredsstillelse. Seks punkter som alle våre ansatte alltid har i mente.
Målgrupper
Hele utvalget kan leveres med ditt merke. Mindre volum kan leveres med vårt eget merke.
Detaljsalg
Våre produkter er solgt gjennom detaljhandlere i stormarkeder, supermarkeder, grossister, butikker, distribusjonsplattformer osv.
Mat
Ecofrost fokuserer også på kunder i matservice, slik som restauranter, takeaway, hoteller, skoler, hurtigmat, sykehus osv.
Industri
Vi tilbyr produktene våre i store partier, som kan brukes i klargjorte måltider eller pakkes om for videresalg.
Produksjon
Fra potet til pommes frites
Ved å bruke den mest moderne teknologien kan vi tilby et produkt av høy kvalitet – et produkt med en fyldig smak, deilig tekstur og en sprø fornemmelse.
Kvalitet
Nøkkelen til suksess
Vårt viktigste mål er tilfredse kunder, og kvalitet er nøkkelen til å oppnå dette. Derfor har vi iverksatt de strengeste standarder for god hygiene. Videre er et utstrakt HACCP-system, som har blitt tildelt et BRC/IFS-sertifikat, i fullstendig drift.
Klikk på følgende lenke, så får du vite mer om hvordan du steker pommes frites:
http://www.goodfries.eu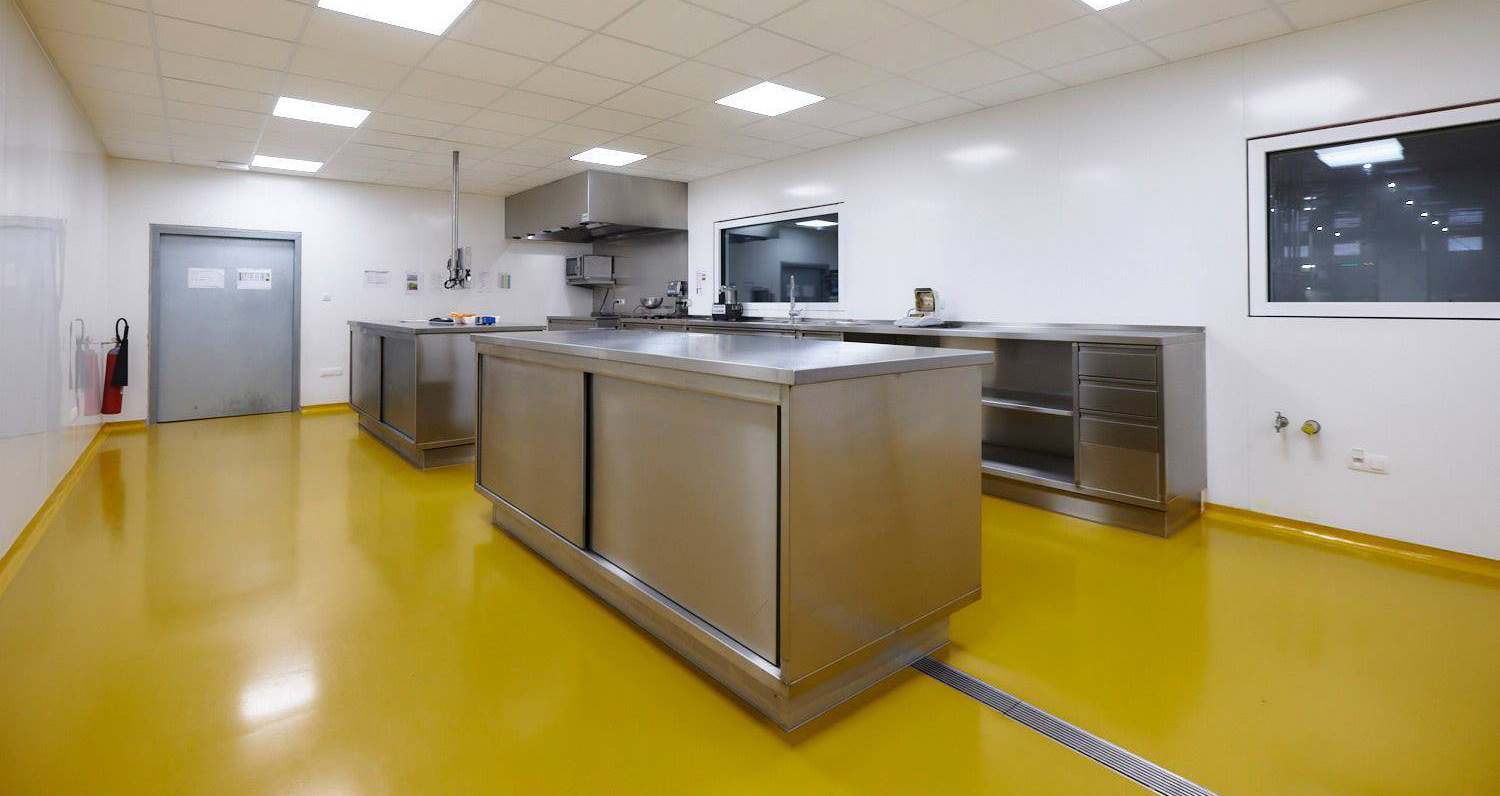 Distribusjon
Etter pakning lagres varene på paller i lagerhuset vårt. Her har vi en total kapasitet på omtrent 12 000 paller. Når disse pallene når riktig temperatur, kan de sendes til kunden.

Du kan komme og hente pallene, eller vi kan sende forsendelsen til deg, etter hva du foretrekker. Vi er klare til å hjelpe deg med å finne den beste løsningen.

Ecofrost eksporterer for tiden til mer enn 120 land, spredt over fire kontinenter.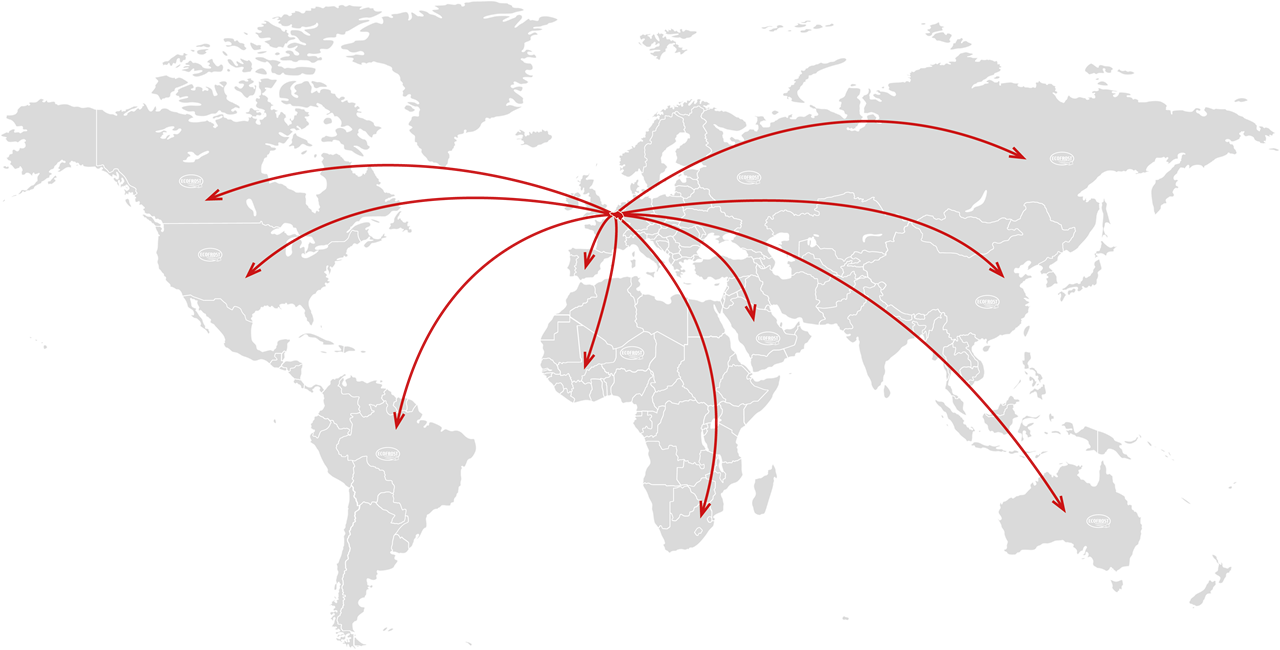 Miljømessig
Ecofrost har et høyteknologisk vannrensesystem.
The Green Factory in figures
Electricity
In project: -5% of electricity, will be green energy produced and consumed locally
Waste
20 000 tons of on-site treated potato waste
CO²
800 trucks of 40 tons less on the roads - 130 000 tons less CO² emissions
Green Heat
Water
Recovery of 30% of all water requirements
Fertilizer
2 000 tons of soil fertilization per year
Lean & Green
Since the creation of the company in 2003, the rational use of energy has always been at the center of our concerns, at every phase of the design of our various production lines.

In 2014, in order to improve our performance in terms of energy consumption, the company entered into the branch agreement program concluded between the Walloon region and the federation of the food industry FEVIA.
Since this reference year, CO2 emissions on the process part have decreased by 13%.

The main reduction measures were:
Heat recovery from the production process
Reduction of water consumption
Heat insulation
Control of purges on boilers, bleachers and cooling towers
Installation of photovoltaic panels
The "Lean and Green" program is an opportunity for Ecofrost to continue and challenge its efforts to reduce CO2 emissions in areas not yet explored such as supply, shipping and storage.
In summary, our so-called transport actions will allow us to reduce our emissions by 18.99% and those classified in logistics by 9.03% for a planned total of 28.02%.

This gain is well above the 20% threshold assigned to the Lean & Green objective.
Reduced to the reference unit, in Tons, our objective would be to go from 60.48 Kg CO2 / T to 43.53 Kg CO2 / T

In relation to the impact on the logistics chain, our actions generate a relative gain of:
8.29% on incoming products
9.23% on finished products
10.5% on products invoiced or shipped in this case
This distribution shows a balanced effort between the three main stages of the logistics process retained in the Lean & Green program.
In the food sector, we are one of the first producers to obtain the certificate and of course, are very proud of it. A word of thanks to the colleagues from
Logistics in Wallonia
who guided us very well in this!