Om Ecofrost
Historie
Ecofrost Inc. er et ungt belgisk selskab beliggende i Peruwelz. Vi specialiserer os i frosne kartoffelprodukter, hovedsagelig frosne pommes fritter.

Ecofrost tilbyder kvalitetsprodukter til konkurrencedygtige priser hvor der altid tages udgangspunkt i forbrugernes skiftende efterspørgelsesmønstre og behov. Til dette formål har Ecofrost forpligtet sig til at stræbe efter at være rentabel, således at yderligere investeringer i fremtiden kan garanteres.

Ecofrost Inc. blev grundlagt af to familier, familien Vervaeke og familien Hoflack.

Pol og Dries Vervaeke, der er tredje generation af en familie, der handler med ferske kartofler. Med denne lange erfaring og ekspertise, kan de udvælge det helt rigtige råmateriale, og derved hjælpe og støtte deres landmænd med hvem de har lange leverings kontrakter.

Luc og Marc Hoflack har 25 års erfaring med frosne grøntsager.
Sammen giver de den perfekte kombination indenfor "moderne kartoffel handel".

Siden selskabets stiftelse i 2003 leverer Ecofrost Inc. produkter til mere end 110 lande i hele verden. Vores produkt udviklings afdeling er altid klar til at opfylde de nye behov hos vores internationale kundekreds.
Værdierne i vores unge selskab er; tillid, fleksibilitet, holdånd, service, kvalitet og kundetilfredshed. Seks punkter, som alle vores medarbejdere altid har i tankerne.

Already several times Ecofrost was named the fastest growing company by the Belgian business magazine Trends; For this they received in 2010 - 2011 and 2013 The famous trophy Trends Gazelles Award.
Målgrupper
Det fulde sortiment kan tilbydes med eget mærke. Mindre mængder kan også tilbydes i vores eget mærke.
Detail
Vores produkter sælges gennem detailhandlen i hypermarkeder, supermarkeder samt i mindre special butikker.
Catering
Ecofrost fokuserer også på kunder i catering segmentet, såsom restauranter, take-away, hoteller, skoler, fastfood restauranter og hospitaler
Industri
Vi tilbyder vores produkter i større bulk partier hvilket vil sige de kan bruges i produktion til færdigretter eller til ompakning baseret på videresalg.
Produktion
Fra kartoffel til pommes frites
Ved at bruge den nyeste teknologi kan vi tilbyde et produkt af høj kvalitet - et produkt med en rig smag, en sprød tekstur.
Kvalitet
Nøglen til succe
Kundetilfredshed er vores hovedmål og kvalitet er nøglen til at opnå dette. Derfor er de strengeste hygiejnestandarder implimenteret. Desuden er et udvidet HACCP-system fuldt ud operationelt og tildelt med et BRC / IFS-certifikat.
Ønsker De at lære mere om, hvordan man tilbereder pommes frites, så foreslår vi at besøge følgende link:
http://www.goodfries.eu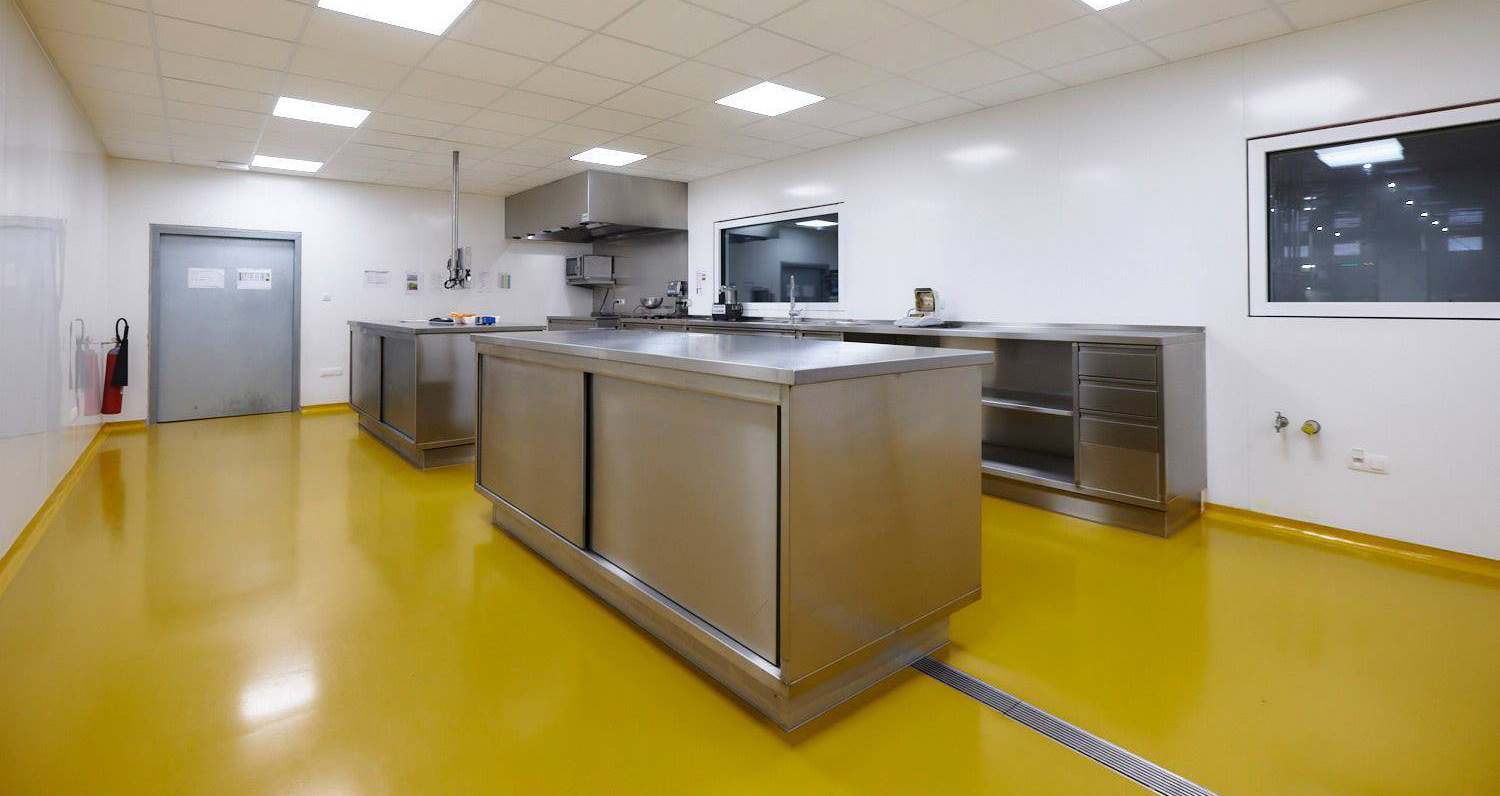 Distribution
Efter emballering opbevares alle vores varer på paller på vores frost lager. Her har vi en samlet kapacitet på ca. 12.000 paller. Når disse paller har opnået den rette temperatur, kan de afsendes til kunden.

Varene kan enten afhentes på vores lager eller vi kan levere til dem. Vi er klar til at hjælpe med at finde den bedste transport løsning.

Ecofrost eksporterer i øjeblikket til mere end 120 forskellige lande, fordelt over fire kontinenter.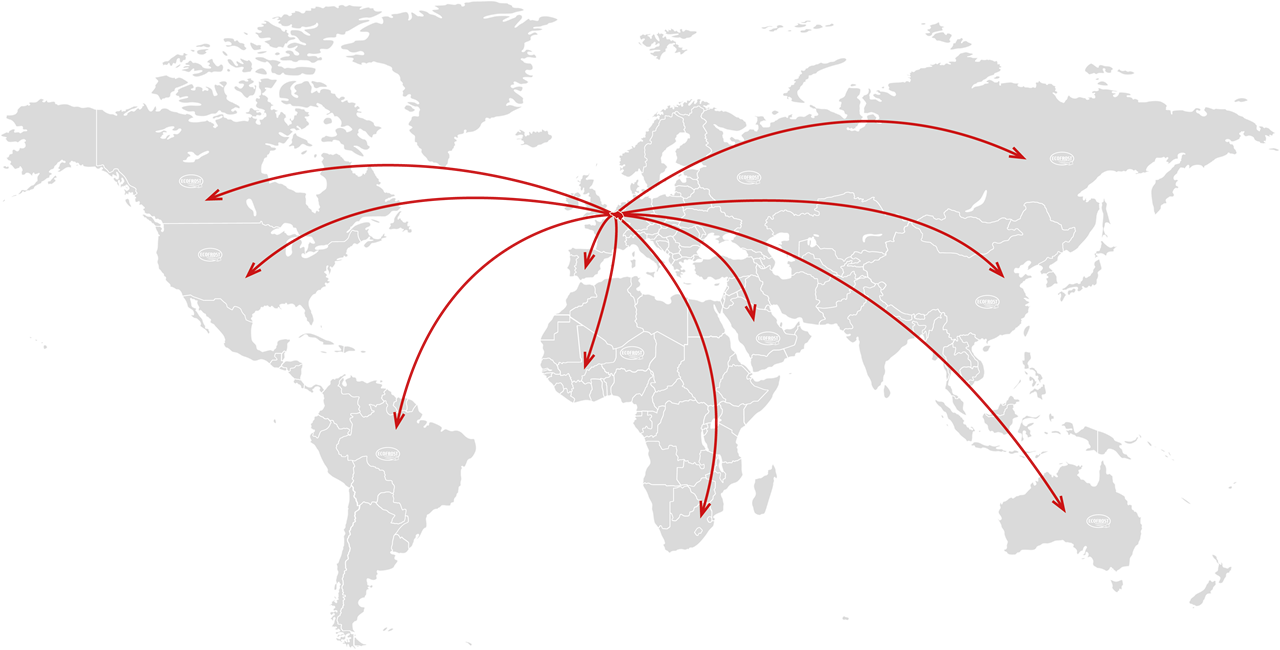 Miljø
Ecofrost har et højteknologisk vandrensningssystem.
The Green Factory in figures
Electricity
In project: -5% of electricity, will be green energy produced and consumed locally
Waste
20 000 tons of on-site treated potato waste
CO²
800 trucks of 40 tons less on the roads - 130 000 tons less CO² emissions
Green Heat
Water
Recovery of 30% of all water requirements
Fertilizer
2 000 tons of soil fertilization per year
Lean & Green
Since the creation of the company in 2003, the rational use of energy has always been at the center of our concerns, at every phase of the design of our various production lines.

In 2014, in order to improve our performance in terms of energy consumption, the company entered into the branch agreement program concluded between the Walloon region and the federation of the food industry FEVIA.
Since this reference year, CO2 emissions on the process part have decreased by 13%.

The main reduction measures were:
Heat recovery from the production process
Reduction of water consumption
Heat insulation
Control of purges on boilers, bleachers and cooling towers
Installation of photovoltaic panels
The "Lean and Green" program is an opportunity for Ecofrost to continue and challenge its efforts to reduce CO2 emissions in areas not yet explored such as supply, shipping and storage.
In summary, our so-called transport actions will allow us to reduce our emissions by 18.99% and those classified in logistics by 9.03% for a planned total of 28.02%.

This gain is well above the 20% threshold assigned to the Lean & Green objective.
Reduced to the reference unit, in Tons, our objective would be to go from 60.48 Kg CO2 / T to 43.53 Kg CO2 / T

In relation to the impact on the logistics chain, our actions generate a relative gain of:
8.29% on incoming products
9.23% on finished products
10.5% on products invoiced or shipped in this case
This distribution shows a balanced effort between the three main stages of the logistics process retained in the Lean & Green program.
In the food sector, we are one of the first producers to obtain the certificate and of course, are very proud of it. A word of thanks to the colleagues from
Logistics in Wallonia
who guided us very well in this!