Om Ecofrost
Historik
Ecofrost Inc. är ett ungt belgiskt företag som ligger i Peruwelz. Vi är specialiserade på frusna potatisprodukter, framför allt frusna pommes frites.

Ecofrost erbjuder kvalitetsprodukter till konkurrenskraftiga priser och beaktar slutkundernas ständigt föränderliga kravmönster. I detta syfte beslutade sig Ecofrost för att bli lönsamma och kunna garantera ytterligare investeringar i framtiden.

Ecofrost Inc. grundades av två familjer, familjen Vervaeke och familjen Hoflack.

Pol och Dries Vervaeke, som kommer från en familj som i tre generationer arbetat inom handeln med färsk potatis, har bidragit med sin kunskap om råvaran. Tack vare denna erfarenhet vet de hur man väljer rätt råvara och ger rätt stöd till de kontrakterade odlarna.

Luc och Marc Hoflack har 25 års erfarenhet av frusna grönsaker.

De arbetar tillsammans i perfekt samverkan och skapar "en ny signatur i potatisens värld".

Sedan företaget grundades år 2003 har Ecofrost Inc. levererat produkter till fler än 110 länder världen över. Vår forsknings- och utvecklingsavdelning är alltid redo att testa och uppfylla de internationella kundernas behov.

Vårt unga företags grundprinciper är förtroende, flexibilitet, lagkänsla, service, kvalitet och nöjda kunder – sex punkter som all vår personal alltid har i åtanke.
Målgrupper
Hela sortimentet kan erbjudas under ert varumärke. Mindre volymer kan beställas i vårt eget märke.
Detaljhandel
Våra produkter säljs i detaljhandeln via stormarknader, snabbköp, grossisthandel, butiker, distributionsplattformar ...
Matbranschen
Ecofrost fokuserar också på kunder inom storhushåll, t.ex. restauranger, take-away, hotell, skolor, snabbmatskedjor, sjukhus ...
Industrin
Vi erbjuder våra bulkförpackade produkter som kan användas till färdiglagade rätter eller packas om till försäljning.
Produktion
Från potatis till pommes frites
Med hjälp av den senaste tekniken kan vi erbjuda en produkt av hög kvalitet – en produkt med en fyllig smak, trevlig konsistens och krispig känsla.
Kvalitet
Nyckeln till framgång
Nöjda kunder är vårt huvudsakliga mål och kvalitet är nyckeln till att nå målet. Därför tillämpar vi strikta hygienkrav. Dessutom har ett omfattande HACCP-system införts och erhållit en BRC/IFS-certifiering.
Vill du veta mer om hur du friterar dina pommes frites? Följ länken:
http://www.goodfries.eu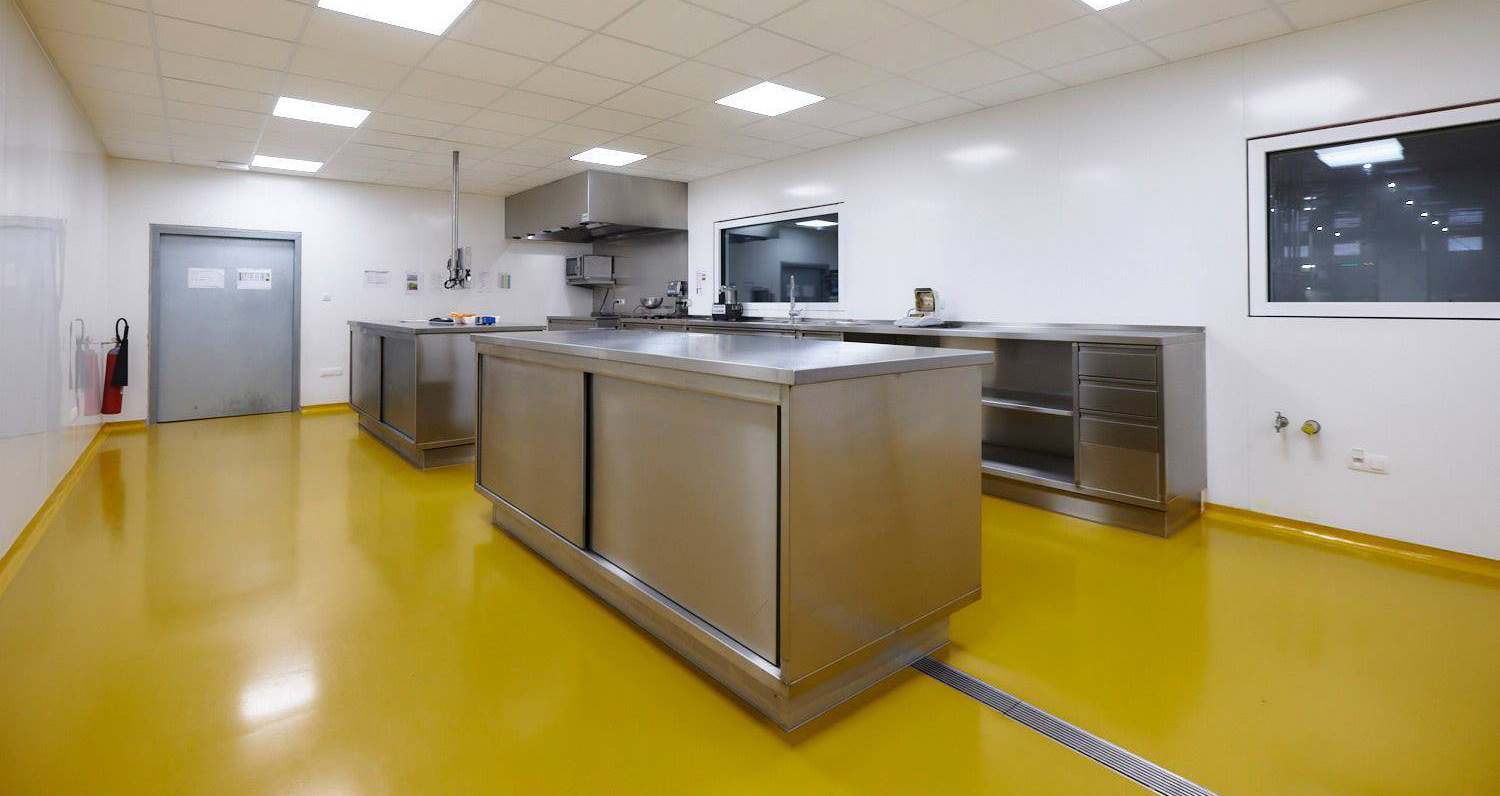 Distribution
Efter packningen förvaras godset på pallar i vårt lager. Här har vi en kapacitet att lagra ca 12 000 pallar. Om dessa pallar nått rätt temperatur kan de skickas ut till kund.

Ni kan komma och hämta pallarna, eller så kan vi ordna transporten om så önskas. Vi vill hitta den bästa lösningen för er.

Ecofrost exporterar för närvarande till fler än 120 olika länder, utspridda över fyra kontinenter.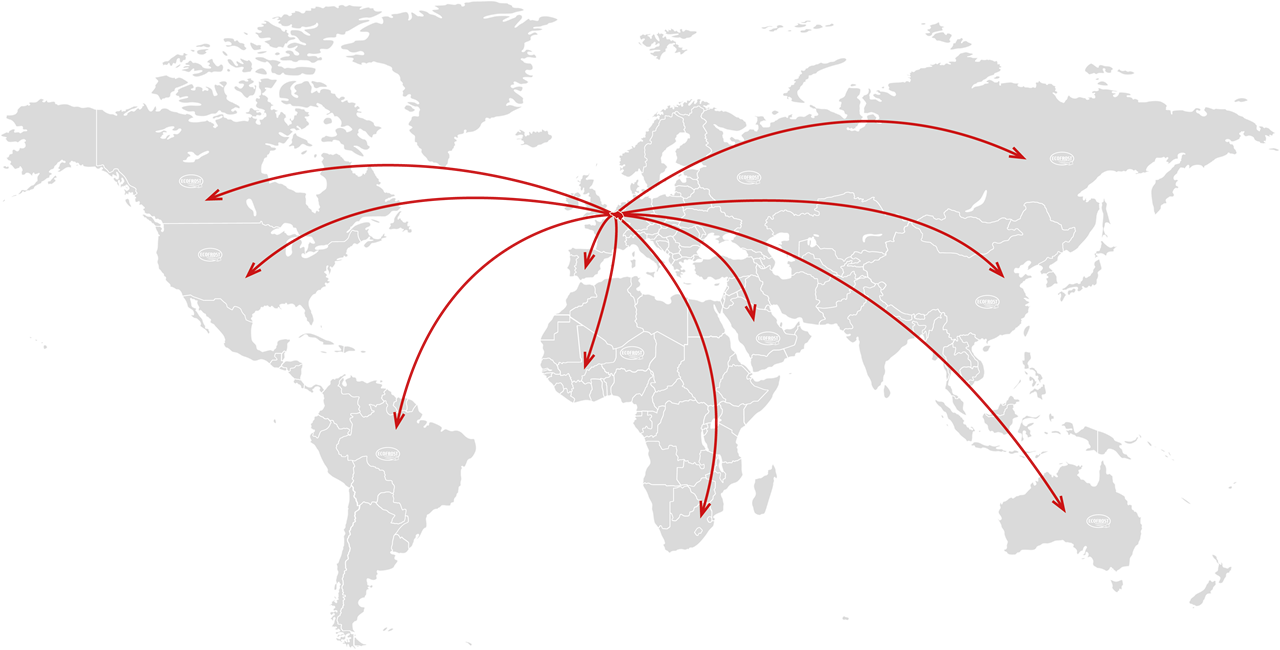 Miljö
Ecofrost har ett högteknologiskt system för vattenrening.
The Green Factory in figures
Electricity
In project: -5% of electricity, will be green energy produced and consumed locally
Waste
20 000 tons of on-site treated potato waste
CO²
800 trucks of 40 tons less on the roads - 130 000 tons less CO² emissions
Green Heat
Water
Recovery of 30% of all water requirements
Fertilizer
2 000 tons of soil fertilization per year
Lean & Green
Since the creation of the company in 2003, the rational use of energy has always been at the center of our concerns, at every phase of the design of our various production lines.

In 2014, in order to improve our performance in terms of energy consumption, the company entered into the branch agreement program concluded between the Walloon region and the federation of the food industry FEVIA.
Since this reference year, CO2 emissions on the process part have decreased by 13%.

The main reduction measures were:
Heat recovery from the production process
Reduction of water consumption
Heat insulation
Control of purges on boilers, bleachers and cooling towers
Installation of photovoltaic panels
The "Lean and Green" program is an opportunity for Ecofrost to continue and challenge its efforts to reduce CO2 emissions in areas not yet explored such as supply, shipping and storage.
In summary, our so-called transport actions will allow us to reduce our emissions by 18.99% and those classified in logistics by 9.03% for a planned total of 28.02%.

This gain is well above the 20% threshold assigned to the Lean & Green objective.
Reduced to the reference unit, in Tons, our objective would be to go from 60.48 Kg CO2 / T to 43.53 Kg CO2 / T

In relation to the impact on the logistics chain, our actions generate a relative gain of:
8.29% on incoming products
9.23% on finished products
10.5% on products invoiced or shipped in this case
This distribution shows a balanced effort between the three main stages of the logistics process retained in the Lean & Green program.
In the food sector, we are one of the first producers to obtain the certificate and of course, are very proud of it. A word of thanks to the colleagues from
Logistics in Wallonia
who guided us very well in this!