About Ecofrost
Company profile
We are a reliable producer and supplier of high-quality frozen french fries, frozen specialties and dry flakes, which we produce coming from from various potato farmers. We focus on our customers' requirements and supply them with safe products processed in an automatized and innovative way. Our aim is to grow profitably, meet our ecological and social responsibilities and grow our company sustainably and healthy.
History
Ecofrost Inc. is a young Belgian Company, situated in Peruwelz. We are specialists in frozen potato products, mainly deep-frozen fries.

Ecofrost Inc. is founded by four people. Pol & Dries Vervaeke, coming from a family of three generations dealing in the potato trade, have provided knowledge of the raw material, the fresh potato, together with Luc and Marc Hoflack who provide the practical experience gained from 35 years in the business of freezing vegetables. Together they provide a perfect synergy which creates a new signature in the world of potatoes.

Since the Company's foundation in 2003 we have been able to deliver products over more than 110 countries world-wide, and our R&D Department is always ready to try and fulfill the requirements of our international clientele.

The principles of our youthful company are trust, flexibility, team-spirit, service, quality and customer satisfaction - six points that all our employees always have in mind.
Target groups
The full range can be offered in your label. Smaller volumes can be offered in our own brand. Ecofrost mainly has the following target groups:
Retail
Our products are sold through retailers in hypermarkets, supermarkets, cash & carries, stores, distribution platforms...
Foodservice
Ecofrost also focuses on customers in the food service, such as restaurants, take-away, hotels, schools, fast food, hospitals...
Industry
We offer our products in bulk, these can be used in prepared meals or repacked to resell.
Production
From potato to French Fries
By using the newest technology, we are able to offer you a high quality product - a product with a rich taste, nice texture and a crispy feel.
Quality
The key to success
Customer satisfaction is our main goal and quality is the key to achievement. Therefore the strictest standards of hygiene areimplemented. Furthermore, an extended HACCP system is fully operative and awarded with a BRC, IFS and certificate of autocontrol of the FASFC.
Ecofrost inc. does her upper best to prepare a high quality product. To make sure our products are fried to perfection, you can find some helpful tips 'the golden frying recipe' on
www.goodfries.eu
. This means everyone will be able to fry in order to get a nutritional, good tasting potato product.
New:
Recently we received the AEO certificate. The concrete benefits are easier access to customs simplifications, less physical and document controls, priority treatment if the container was selected for control. These benefits will prioritize our container shipments and ensure fast delivery.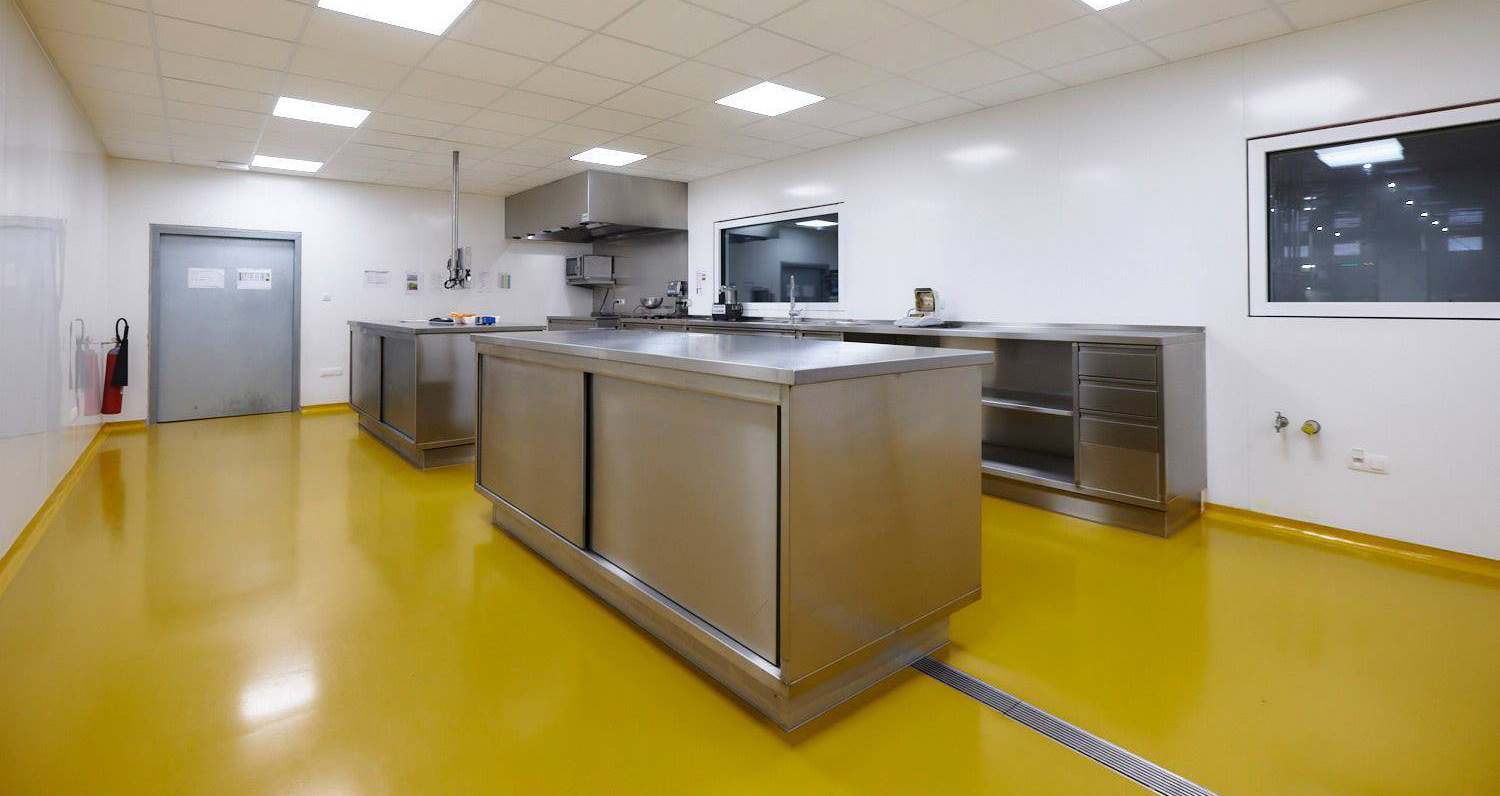 Distribution
After packing, the goods are stored on pallets in our storage warehouse. Here we have a total capacity of approximately 12,000 pallets. If these pallets have reached the right temperature, they can leave for the customer.

You can come and pick up the pallets or we can foresee the transport for you, as you prefer. We are ready to help you to find the best solution.

Ecofrost currently exports to more than 120 different countries, spread over four continents.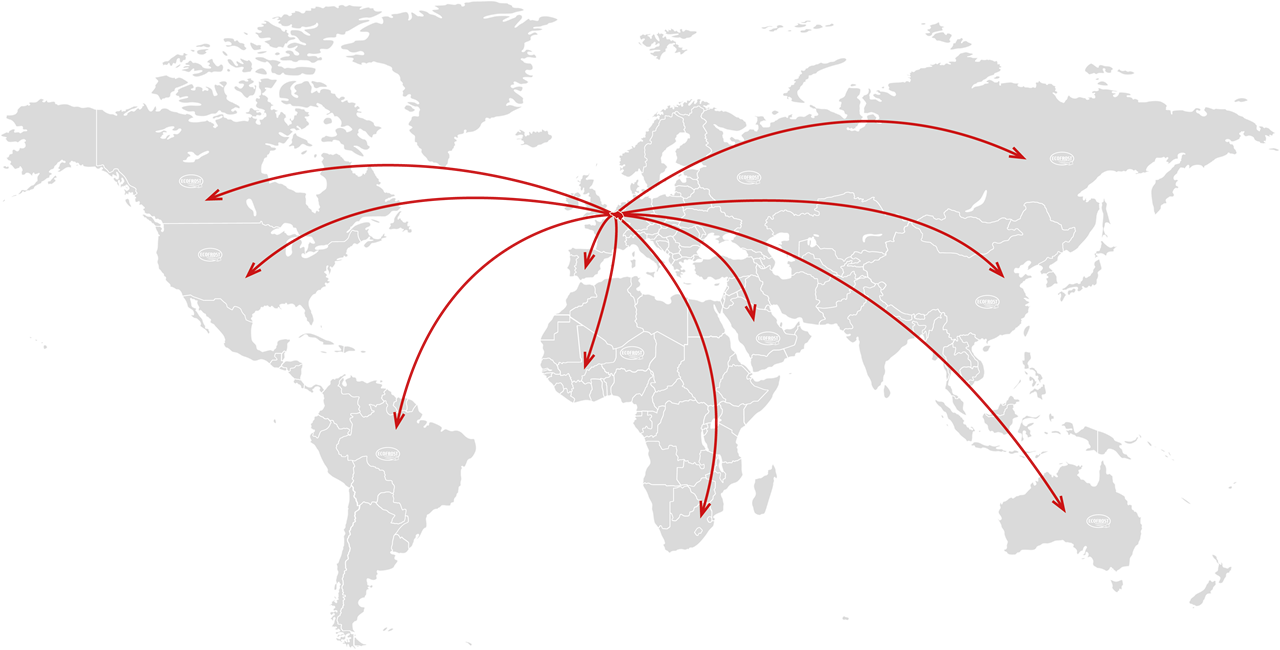 Environment
Recently, Ecofrost made huge environmental impact with green investments.

Ecofrost also features a high-tech water purification system and a biogas power plant.
The Green Factory in figures
Electricity
In project: -5% of electricity, will be green energy produced and consumed locally
Waste
20 000 tons of on-site treated potato waste
CO²
800 trucks of 40 tons less on the roads - 130 000 tons less CO² emissions
Green Heat
Water
Recovery of 30% of all water requirements
Fertilizer
2 000 tons of soil fertilization per year
Lean & Green
Since the creation of the company in 2003, the rational use of energy has always been at the center of our concerns, at every phase of the design of our various production lines.

In 2014, in order to improve our performance in terms of energy consumption, the company entered into the branch agreement program concluded between the Walloon region and the federation of the food industry FEVIA.
Since this reference year, CO2 emissions on the process part have decreased by 13%.

The main reduction measures were:
Heat recovery from the production process
Reduction of water consumption
Heat insulation
Control of purges on boilers, bleachers and cooling towers
Installation of photovoltaic panels
The "Lean and Green" program is an opportunity for Ecofrost to continue and challenge its efforts to reduce CO2 emissions in areas not yet explored such as supply, shipping and storage.
In summary, our so-called transport actions will allow us to reduce our emissions by 18.99% and those classified in logistics by 9.03% for a planned total of 28.02%.

This gain is well above the 20% threshold assigned to the Lean & Green objective.
Reduced to the reference unit, in Tons, our objective would be to go from 60.48 Kg CO2 / T to 43.53 Kg CO2 / T

In relation to the impact on the logistics chain, our actions generate a relative gain of:
8.29% on incoming products
9.23% on finished products
10.5% on products invoiced or shipped in this case
This distribution shows a balanced effort between the three main stages of the logistics process retained in the Lean & Green program.
In the food sector, we are one of the first producers to obtain the certificate and of course, are very proud of it. A word of thanks to the colleagues from
Logistics in Wallonia
who guided us very well in this!